0 Titr Bold Bold
0 Titr Bold Bold is a Bold TrueType Font. It has been downloaded 92231 times. 153 users have given the font a rating of 4.01 out of 5. Check out Character Map section to understand the Calligraphy of 0 Titr Bold Bold.

Download Font
By downloading the Font, You agree to our
Terms and Conditions
0 Titr Bold Bold is an Arabic Font which is widely used for Heading Text by the Magazines and Bloggers. This comes with a Default Bold Font type. It is suitable for headers text in any piece of writing. It is downloaded by our users in Perso-Arabic regions for magazines and blogs and as per the research and analysis, this font has been one of the highest rated font due to its specific usability. Further more, if you observe the Character Map of this Arabic Font, you can see that the characters are very limited which makes it unique.
For more Arabic Fonts like 0 Titr Bold Bold, we suggst you to explore Top Rated fonts. You will love the artistic and cool arabic fonts collection we offer.
Font Information
Font Name

0 Titr Bold Bold

Font Style

Bold

Font Type

TrueType

Font Embedding

Installable

Font Tags

Titr,Bold,Bold

Number of Glyphs

None

Font File Size

27.3 KB

Total Downloads

92231

Font Rating

★★★★★
Character Map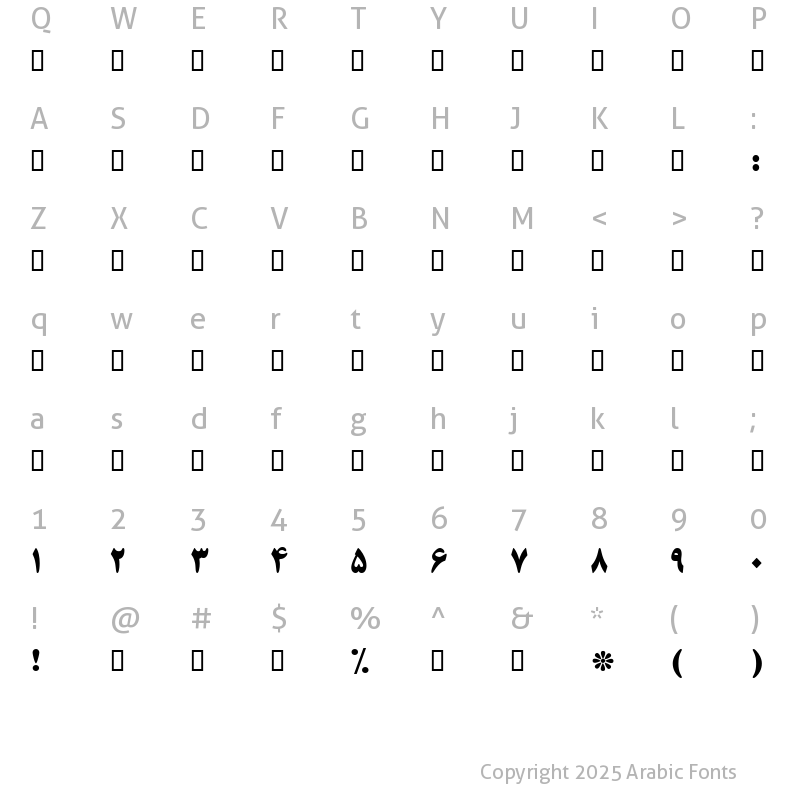 Sponsored Links