Frutiger LT Arabic 45 Light
Frutiger LT Arabic 45 Light is a 45 Light TrueType Font. It has been downloaded 19469 times. 15 users have given the font a rating of 4.73 out of 5. Check out Character Map section to understand the Calligraphy of Frutiger LT Arabic 45 Light.

Download Font
By downloading the Font, You agree to our
Terms and Conditions
Frutiger LT Arabic 45 Light is an arabic font that comes with a textual style family planned by Lebanese planner Nadine Chahine as an ally to Frutiger in meeting with Adrian Frutiger. It depends on the Kufic style, however, it consolidates parts of Ruqʿah content and Naskh in the letter structure plans, bringing about what Linotype called "humanist Kufi".
Frutiger is a series of font-family named after its Swiss designer, Adrian Frutiger. It is a humanist sans-serif typeface, clear and highly legible at a distance or at small text sizes.
It is known as a very popular design worldwide. Type planner Steve Matteson depicted its structure as "the best decision for readability in essentially any circumstance" at little content sizes, while Erik Spiekermann named it as "the best broad typeface ever"
The textual styles comprise of Basic Latin and ISO-Latin characters got from the first Frutiger family, with Arabic characters supporting introduction frames An and B. Four textual style loads were created.
Font Information
Font Name

Frutiger LT Arabic 45 Light

Font Style

45 Light

Font Type

TrueType

Font Embedding

Installable

Font Tags

Frutiger,Arabic,Light

Number of Glyphs

None

Font File Size

74.8 KB

Total Downloads

19469

Font Rating

★★★★★
Character Map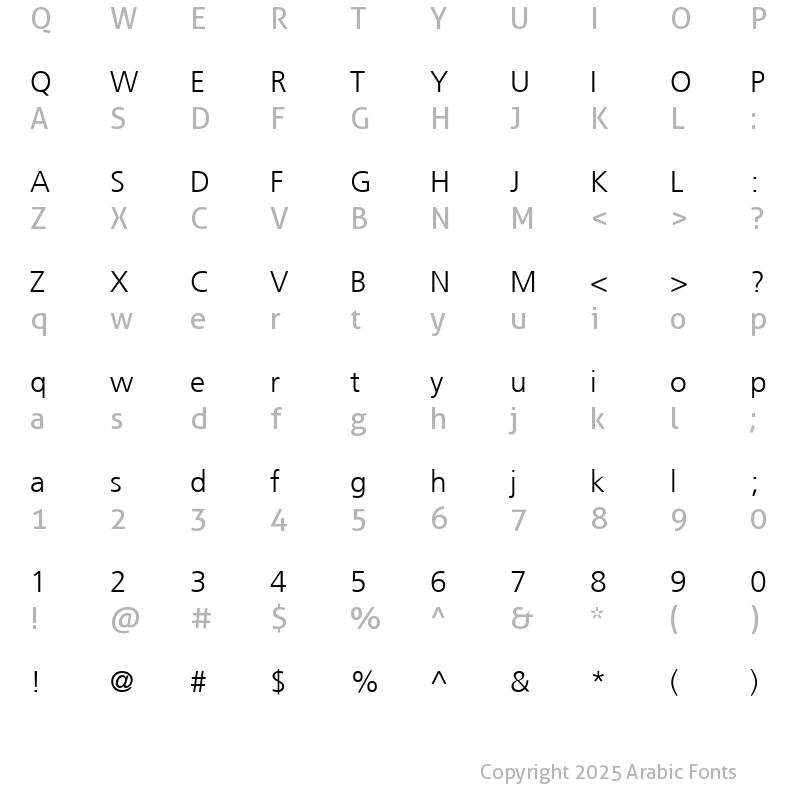 Sponsored Links