A Thuluth Regular
A Thuluth Regular is a Regular TrueType Font. It has been downloaded 62148 times. 110 users have given the font a rating of 4.59 out of 5. Check out Character Map section to understand the Calligraphy of A Thuluth Regular.

Download Font
By downloading the Font, You agree to our
Terms and Conditions
A Thuluth Regular is an arabic font that is utilized in the Flag of Saudi Arabia where its content, Shahada al-Tawhid, is written in Thuluth. This bring a whole new dimension of importance of this cool stylish and popular arabic font.
Thuluth is a script assortment of Islamic calligraphy designed by Ibn Muqlah Shirazi. The straight angular types of Kufic were supplanted in the new content with the curves.
In Thuluth, 33% of each letter slants, from which the name (signifying "a third" in Arabic) comes. This elegant font was utilized in medieval occasions on mosque enrichments.
Thuluth was utilized to compose the headings of surahs, Qur'anic sections. Most of the oldest copies of the Qur'an were written in Thuluth.
A significant part of Thuluth content is the utilization of harakat to speak to vowel sounds and of certain other expressive imprints to decorate the content.
Font Information
Font Name

A Thuluth Regular

Font Style

Regular

Font Type

TrueType

Font Embedding

Installable

Font Tags

Thuluth,Regular

Number of Glyphs

None

Font File Size

48.0 KB

Total Downloads

62148

Font Rating

★★★★★
Character Map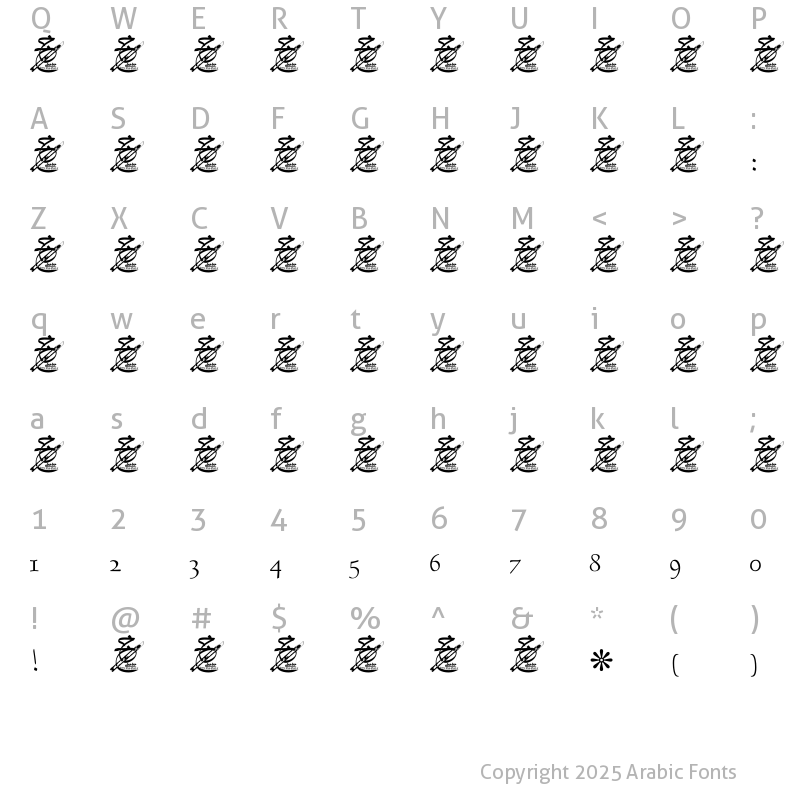 Sponsored Links